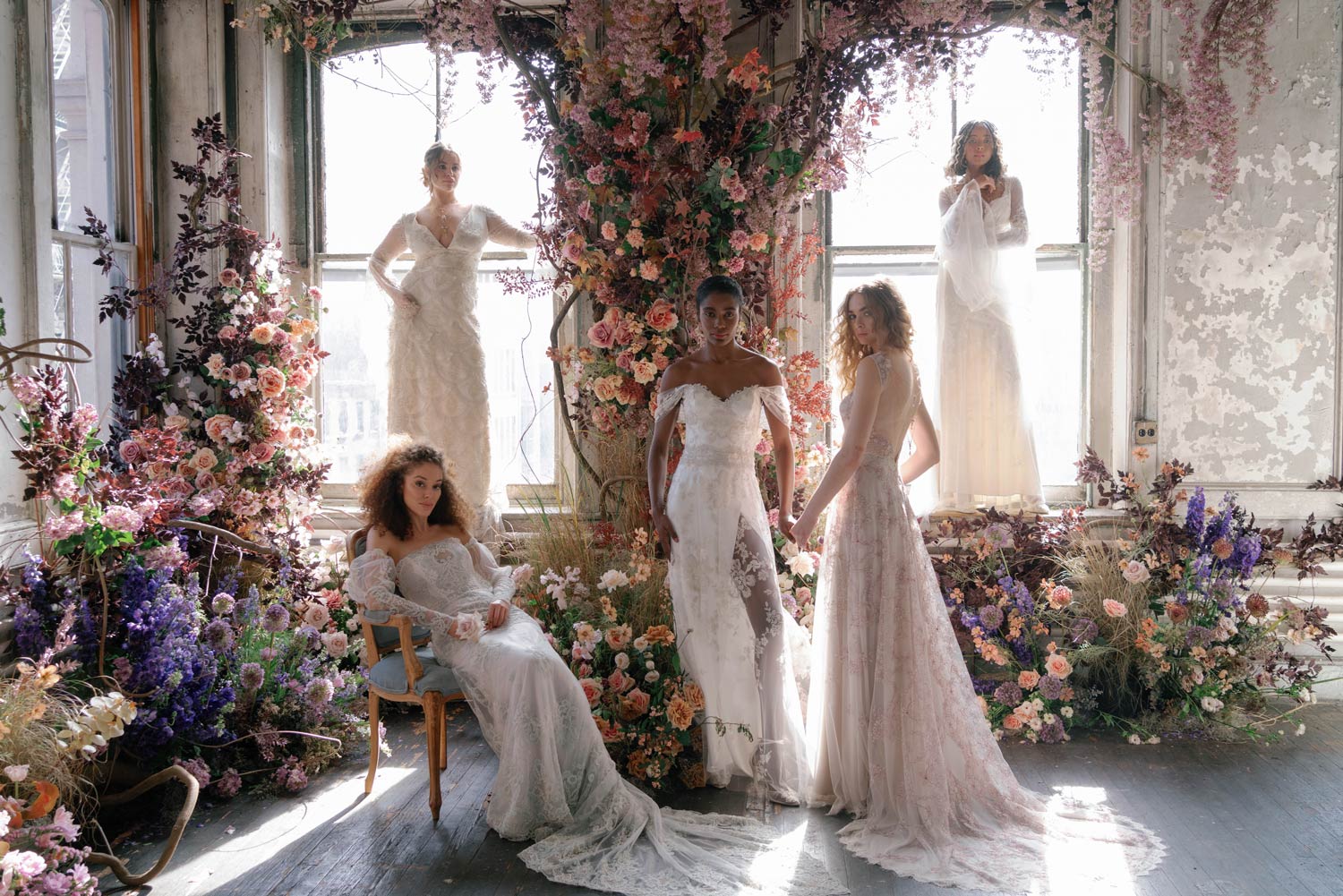 Nicole Bridal
See the collection with a salon near you.
The Claire Pettibone Atelier works hand-in-hand with our retailers so that you can find your dream dress close to home. We offer the same customization options, made-to-measure fittings, and even custom designs!
Jul 28 - Aug 1
Claire Pettibone Trunk Show at Nicole Bridal
Trunk show appointments fill up quickly.
Book your appointment now!
Reserve Your Spot
What is a Trunk show?
Our retail partners carry the Claire Pettibone collection all year round, but each season they host an exclusive event showcasing both our bride's most requested gowns, and first looks at brand new designs. The dresses are shipped in (no longer in Trunks, but now you know where the name comes from!) and you'll have a chance to see and try on the full range.
If there's a dress you've been dreaming of, reach out to the salon at least a month before your appointment to see if they can bring it in for you.
We can't wait to help you find "the one".