Events
My grandmother's china and hand embroidered linens were among the personal heirlooms that
inspired my latest Windsor Rose China collection of wedding dresses.


We thought it would be such fun to bring some of this inspiration to life for our next Trunk Show,
and I'm thrilled to welcome some amazing partners that are sure to get those wedding ideas flowing!
Invitations really are your first opportunity to give your guests a hint of the style and mood of your
wedding, and Figmint Design will show you a few very pretty possibilities from letterpress to watercolor.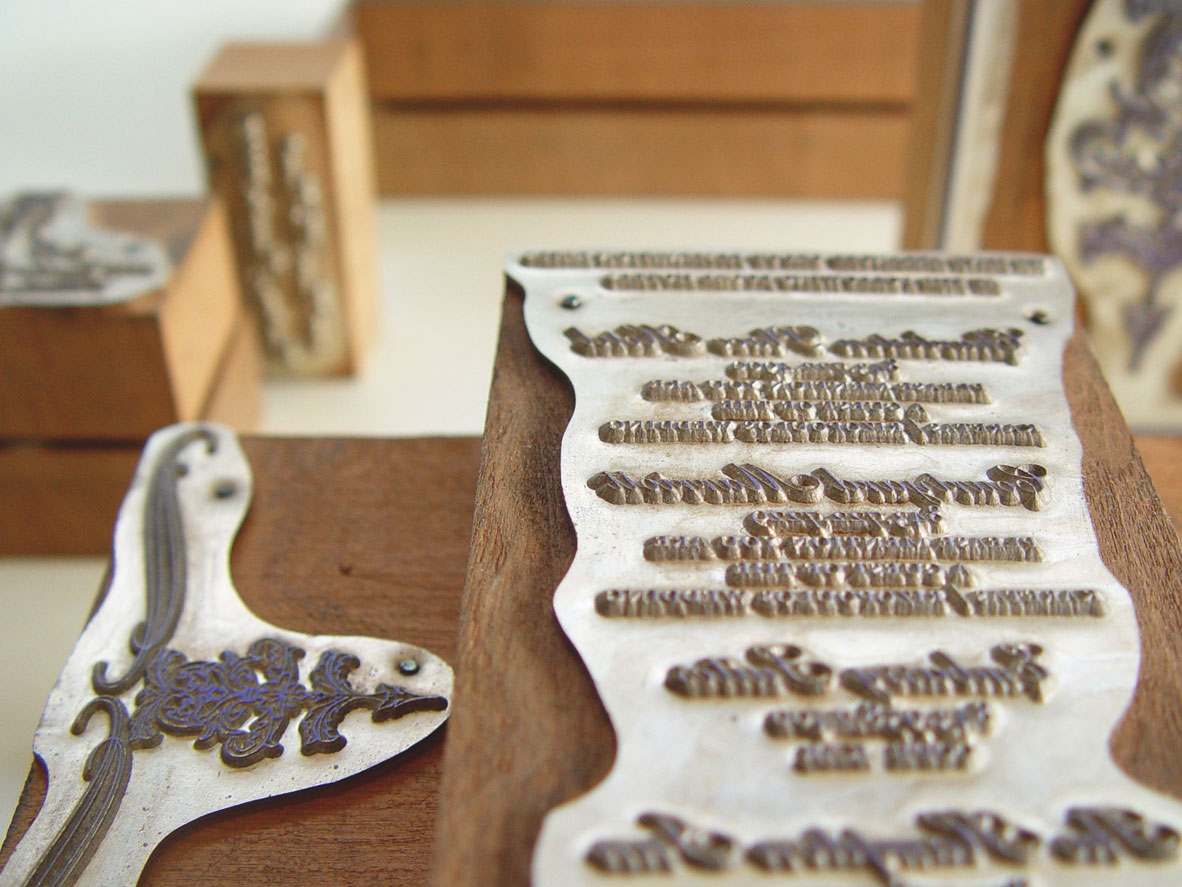 Lilla Bello Studio transforms our salon with romantic flowers and table top décor featuring the most
charming place settings from The Vintage Table Co. And of course, what is a wedding without cake?
Superfine Bakery will make sure our sweet-tooth is satisfied with a tasting and gorgeous Claire Pettibone
inspired cakes, and Lee Gelfond Chocolate will send you home with a treat for later!

To make sure you are feeling lovely as can be, make-up artist Stephanie Lawrence will give you
a quick powder and gloss so you are "mirror ready" for trying on dresses. I hope some of you will
allow wedding photographer Nataliya Vakulenko to snap some pictures of all the fun
(and you in a beautiful gown) for a future blog post! Of course we won't reveal your final
gown-to-be…wouldn't want  to spoil anyone's "first look"!
We hope you'll join us for this inspiring weekend full of ideas, treats, and loveliness while you find
your perfect Claire Pettibone wedding dress!
By appointment 310-360-6268
Friday, September 7th, and Saturday, September 8th
Claire Pettibone Flagship Salon
236 South Robertson Bl.
Beverly Hills, CA 90211
LilaBello Studios
The Vintage Table Company
Lee Gelfond Chocolates
FigMint Design
Superfine Bakery
NataliyaStudios
I am so excited to announce that the Claire Pettibone bridal collection is coming to Australia! For years, our very determined and lovely brides have been seeking us out and either A.) ordering dresses through the mail/phone from our Flagship salon (without ever seeing or trying on the gown in person) or B.) making the long journey to another continent just to see the collection. Either way, quite a dedicated and devoted leap of faith, and I'm just so completely flattered that brides will literally go to any length to have my creations!
Well good news, things have just become a bit easier! It's taken a while, but we have finally found the perfect home for our dresses in a fabulous new salon in Melbourne called Intique & Co. Owner/creative director Natalie and her team have been styling and planning unique and inspired weddings…just the kind our brides swoon for, and now, Intique is expanding into a full service Bridal Salon! The doors will open very soon…official launch is September 8th, but they have just received some of their first Claire Pettibone gowns, and are pre-booking appointments already!
Please check out their website, give them a call, and by all means enjoy choosing your dream dress and planning a fabulous wedding with Intique & Co!
Intique & Co Bridal Styling & wedding design

www.
intique
.com.au
 283 Bay Street  Brighton VIC 3186, Australia
1300 858 016
Photography:
(in order of appearance, left to right, top to bottom)
My husband and I built our business with a lot of hard work and long hours, but we loved it because it was "our baby". Well, we reached that age (or at least I did!) where we had to decide if we were going to fit a real baby into our lives. Lucky for us, our little Lorelei came along about 10 months after that, and as any of you parents can understand, we are just beyond in love with her!
Since our daughter arrived, I've joined the society of "Women Trying to Balance it All" and not to brag, but I think 5 years in, I'm getting the hang of it! I don't work quite as many hours as I used to, but I am for the most part, focused and productive. We get home in time to have dinner together as a family, and most weekends are fun-filled. It's not perfect, but she is happy and knows with a profound certainty that she is loved. Our business is supported by the great team we have built over the years, and as any small business, we've had our challenges, but having a child does give you a bit more perspective on those, doesn't it?!
I am extremely passionate about my designs and love the sense of purpose, fulfillment and creative energy that happens each season. People say that having a child changes you, and it certainly does…it opens your heart and makes you a better person…more patient, more humble, more loving…all good qualities in a bridal designer! Lorelei, even at this young age, has an understanding of what her mommy and daddy do, and has been to quite a few NY bridal markets and Trunk Shows!
I am heading out to Bridal and Formal in Cincinnati this month, and the owners were so sweet to invite the whole family! So, I'm looking forward to meeting you all, offering tips and dress advice and hopefully helping brides-to-be find the perfect Claire Pettibone gown. This will be my first visit to Bridal and Formal. They have been carrying the collection for quite a few years now, so it's long overdue! Can't wait to share the collection with you there, and if you see a 5 year old hiding behind the dresses, you'll know that's my new assistant!
Dresses arrive Friday, and I personally will be there all day Saturday and most of Sunday.
Be sure to make an appointment July 13-15
Phone: 513.821.6622
We are back from NY in April, where we debuted the Fall 2012 collection. Many in the industry call it Spring 2013, but the dresses will arrive in stores late summer, so I'm not sure why anyone wants to rush
time even faster than it is already spinning!!! Anyway, right before market, we decide which gowns will be discontinued. We generally keep about 40-50 gowns in production at any given time, and since I design about 30 new dresses every year, that means something's gotta give!
Sooo, the tough choices have been made, and the great news for you, is we are having a fabulous SAMPLE SALE at our Flagship salon May 18-19th!
There is an assortment of mainly bridal size 10's and size 4's to choose from, and you might just score a great deal on a one-of-a-kind that never went into production, or the dress you've been dreaming of!

Sample gowns are sold as-is, so you will probably need to have a tailor make some adjustments so everything is just-so, but with savings from 25% to 75% off, you'll still be way ahead! If you are a last minute bride (and by our standards, that means your wedding is less than 4-5 months from now) you may now be realizing it takes months to order a wedding gown. A sample sale is the only way to purchase a Claire Pettibone gown "off the rack" so you summer brides could still be in luck!
If, by chance there is a discontinued gown that you love, but the sample won't do, there are some cases
where we have limited fabric for a few lucky brides. In that case, the gown will be regular price, but if
you've been waiting to order, now is the time!
With many beautiful styles to choose from, come see if "the one" is here for you!
Claire Pettibone Sample Sale
May 18 – 19
10:00am – 6:00pm
310-369-6268
Call to reserve a fitting room, walk-ins will be served first-come as fitting rooms are available.
236 South Robertson Boulevard
Beverly Hills, 90211
I know I may be a bit biased, but I really have the best brides! Smart, interesting, gorgeous women you want to be friends with. It's a joy to help them select the gown that flatters in the best possible way, and also captures the essence of who they are, and celebrates this amazing love they have found. Thank you to all our wonderful brides-to-be who visited our Flagship Salon Trunk Show this weekend, it was such a pleasure getting to know you all! To make our weekend even more special, some fabulous local vendors joined in the fun!
Peony and Plum created these sweet and lovely glass bud vases wrapped in an assortment of fabrics and laces. A simple way to add lots of charm. As for the bridal bouquet, take your pick of pinks and deep plums, or perhaps ivory and gold, an unexpected combination of formality and rambling cascades keeps it relaxed and lovely as a French garden.
Beautiful and de-licious mini bite-sized treats from Cupcakes Couture MB pack all the punch of the full sized, but allow you to try every flavor! My personal fav has to be 24K Ginger, but the Strawberry Shortcake was probably the crowd pleaser! Everyone agreed, they were ALL worth the calories! And the floral full size cupcakes (works of art), will rival any cake and make a truly breath-taking display.
What a great concept: do good while gettin' your party on! One Hope Wine offers a fabulous way to entertain your guests with a selection of wonderful California wines with a portion of sales donated to your favorite charity…truly a guilt-free way to celebrate!
After a lovely conversation and a few sniffs and tests, Ka-mil-yin nailed it! I wanted a scent to capture the essence of my Beau Monde collection…imagine strolling through a rambling garden in the French countryside…that feeling of decadent relaxation takes over, the orange blossoms and lavender are wafting on the warm breeze, and we're having a glass of wine at four o'clock in the afternoon…ahhh, life is good!
[nggallery id=17]